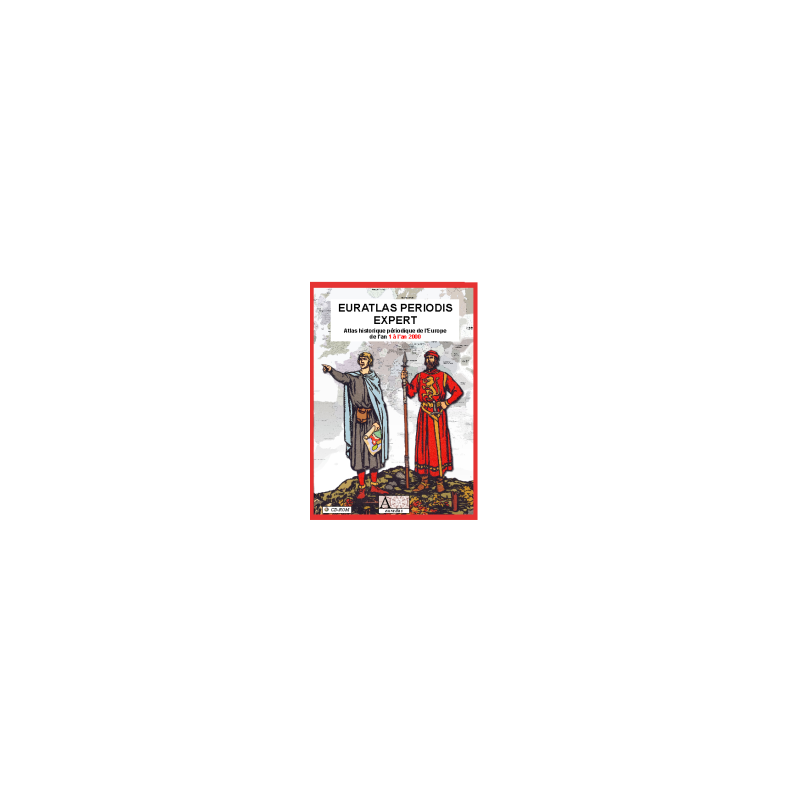  
Euratlas Periodis Expert
A historical and geographical database of Europe
Security policy
(edit with the Customer Reassurance module)
Delivery policy
(edit with the Customer Reassurance module)
Return policy
(edit with the Customer Reassurance module)
Description
Euratlas Periodis Expert is a database and a historical atlas of Europe with editing functions. It describes the political status of Europe, North Africa and Near East at fixed intervals, from year 1 until year 2000.
Stress is put on the precise drawing of territories at one exact instant defined by fixed length intervals, that is the first day of each centennial year.
Requirements
CPU Pentium or higher, Windows OS, 1GB RAM
Main Features
Euratlas Periodis Expert offers the following possibilities:
Navigate over the maps of Europe through space and time.
Explore the states and towns of a specific century, and measure the countries area.
Search a country, province or town in the current map or throughout the 21 available centuries.
Print or export default maps of one or several centuries.
Create customized maps by changing the text of the labels and their placement.
Mark battles, events or landmarks with pins.
Print or export custom maps.
Read the Single Computer License, the Teaching License and the Site License to see which uses are permitted.
Review
An awesome tool for historical exploration. It is unparalleled.
Gilles D.
No customer reviews for the moment.
Customers who bought this product also bought:
4 other products in the same category: