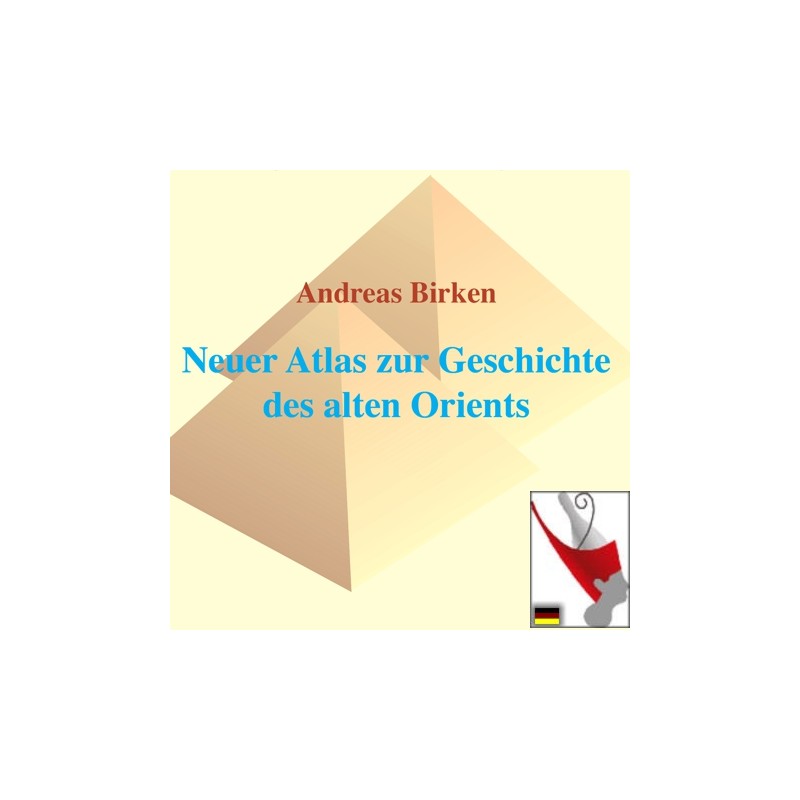  
Neuer Atlas zur Geschichte des Alten Orients
Altorient: 30 maps from the 33rd to the 4th BC
Security policy
(edit with the Customer Reassurance module)
Delivery policy
(edit with the Customer Reassurance module)
Return policy
(edit with the Customer Reassurance module)
Description
An interactive pdf atlas on the ancient history of Egypt, Mesopotamia, Iran, and Anatolia. 30 maps for each century from the 33rd to the 4th B. C. with surveys, explanations and discussion of chronological problems.
Requirements
Platform independent.
Adobe Acrobat Reader required.
Main Features
- A historical atlas covering Egypt, Mesopotamia, Iran, and Anatolia.
- 30 detailed historical maps from 33rd to 4th century BC.
- All the maps are presented in .pdf format.
- The map are accompanied by surveys and explanations.
- On each map page, blue arrows allow easy navigation through the atlas.
Review
The maps of the middle east from 3300 BCE and 300 BCE are a very good education supplement for learning geography and history.
R. Stöm
No customer reviews for the moment.
Customers who bought this product also bought:
8 other products in the same category: