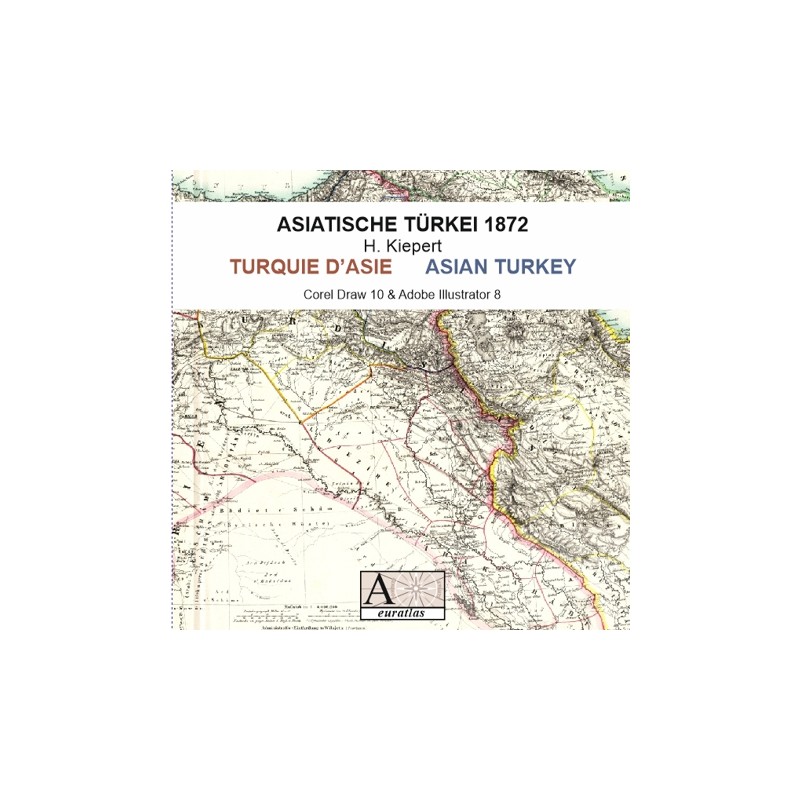  
Asiatische Türkei
Asian Turkey 1872: a splendid map of ancient Anatolia
Security policy
(edit with the Customer Reassurance module)
Delivery policy
(edit with the Customer Reassurance module)
Return policy
(edit with the Customer Reassurance module)
Description
This digital copy of an ancient map from the H. Kiepert's Neuer Handatlas shows Anatolia and Middle-East, with a scale of 1:4000000, as they were in the second half of XIXth century.
Requirements
Platform independent data, .jpg format.
An image editing software is necessary, like Picasa, GIMP, Photoshop etc.
Main Features
- 1 scanned map of Anatolia and Middle-East in .jpg format.
- Size of 7900 x 6250 pixels x 360 dpi.
- Real size, same as the original: 55.70 cm x 44.80 cm.
Review
A map of Turkey in XIXth century: necessary to understand the history of this area.  
Jean-Pierre P.
No customer reviews for the moment.
16 other products in the same category: