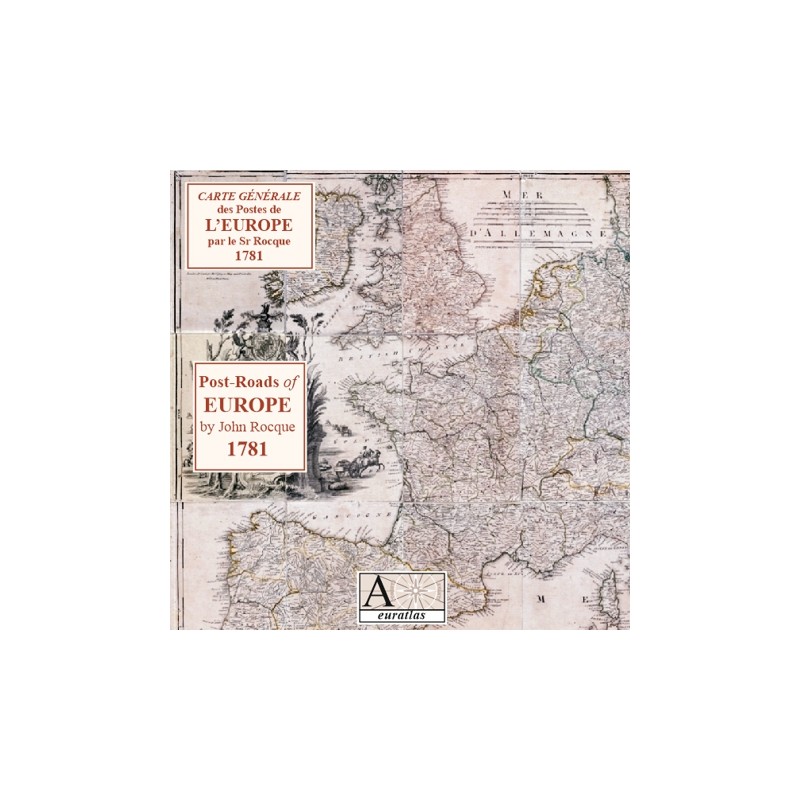  
Post-Roads of Europe 1781
Egypt 1715: travel through Europe in the XVIIIth century
Security policy
(edit with the Customer Reassurance module)
Delivery policy
(edit with the Customer Reassurance module)
Return policy
(edit with the Customer Reassurance module)
Description
A map of European Post Roads made in London in 1752 by John Rocque and reprinted in 1781.
The general view of Europe is highly detailed and is formed by 24 sheets.
Requirements
Platform independent data, .html format.
Web-browser required. Internet connection not necessary.
Main Features
- 24 images of 1912 x 2695 pixels x 72 dpi: 24 original sheets in real size.
- 24 images of 690 x 982 x 72 dpi: 24 original sheets in reduced size.
- 288 images of 708 x 749 x 72 dpi: real size sections of the main map.
Review
1781 Post-Roads of Europe. That map will help me very much in locating the smaller towns and cities.
Paul V.
No customer reviews for the moment.
16 other products in the same category: