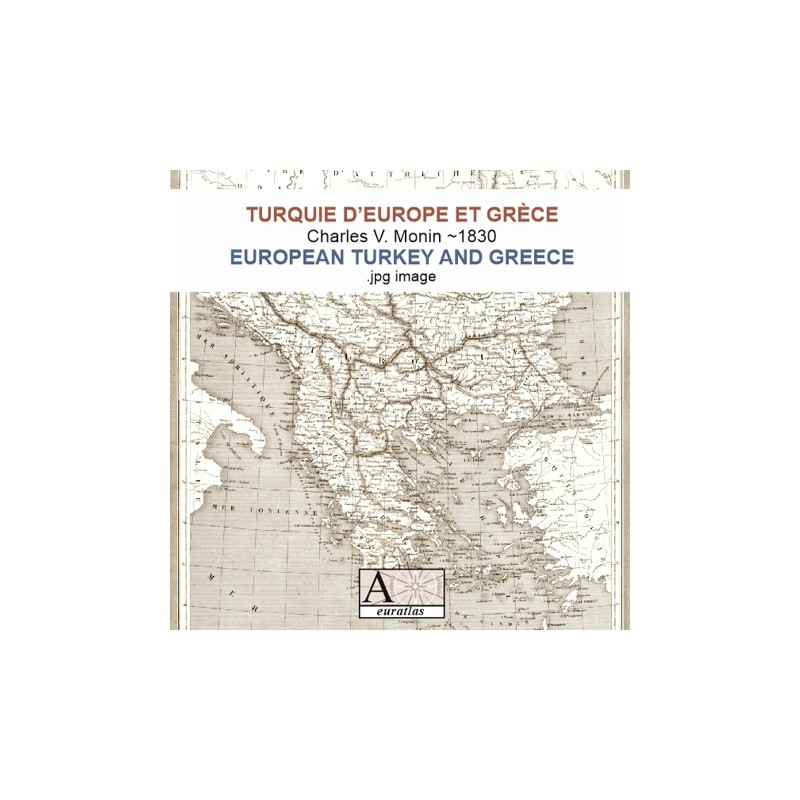  
Turquie d'Europe et Grèce
Southern Balkan shortly after the Greek independence
Security policy
(edit with the Customer Reassurance module)
Delivery policy
(edit with the Customer Reassurance module)
Return policy
(edit with the Customer Reassurance module)
Description
This image has been scanned from a map by Charles V. Monin created around 1830 and representing the whole Balkan peninsula.
Requirements
Platform independent data, .jpg format.
An image editing software is necessary, like Picasa, GIMP, Photoshop etc.
Main Features
- 1 scanned map of European Turkey and Greece in .jpg format
- Size of 4795 x 6724 pixels x 360 dpi.
- Real size, same as the original: 33.83 cm x 47.44 cm.
Review
Greece after independence...grey but very interesting.
Nicholas M.
No customer reviews for the moment.
16 other products in the same category: