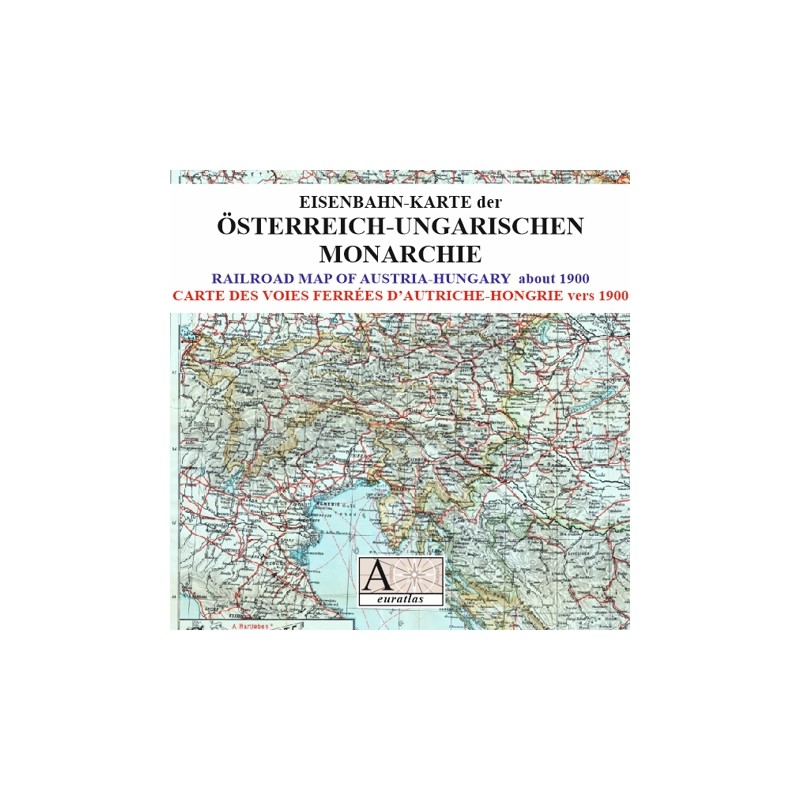  
Eisenbahn-Karte der österreich-ungarischen Monarchie
A great detailed map of Austria-Hungary about 1900
Security policy
(edit with the Customer Reassurance module)
Delivery policy
(edit with the Customer Reassurance module)
Return policy
(edit with the Customer Reassurance module)
Description
A digital copy of an ancient detailed map of the Austro-Hungarian railroad network at the beginning of the 20th century.
The main administrative divisions of the dual monarchy are clearily legible.
Requirements
Platform independent data, .jpg format.
An image editing software is necessary, like Picasa, GIMP, Photoshop etc.
Main Features
- 2 scanned maps of the Austro-Hungarian dual Monarchy in .jpg format.
- Size of the high-res. map 8888 x 6593 pixels x 300 dpi.
- Size of the low-res. map 2844 x 2110 pixels x 96 dpi.
- Real size, same as the original: 75 cm x 56 cm.
- Original scale: 1:1 800 000.
Review
Great details and very nice colors. These look really nice framed.
M. Josh
No customer reviews for the moment.
16 other products in the same category: