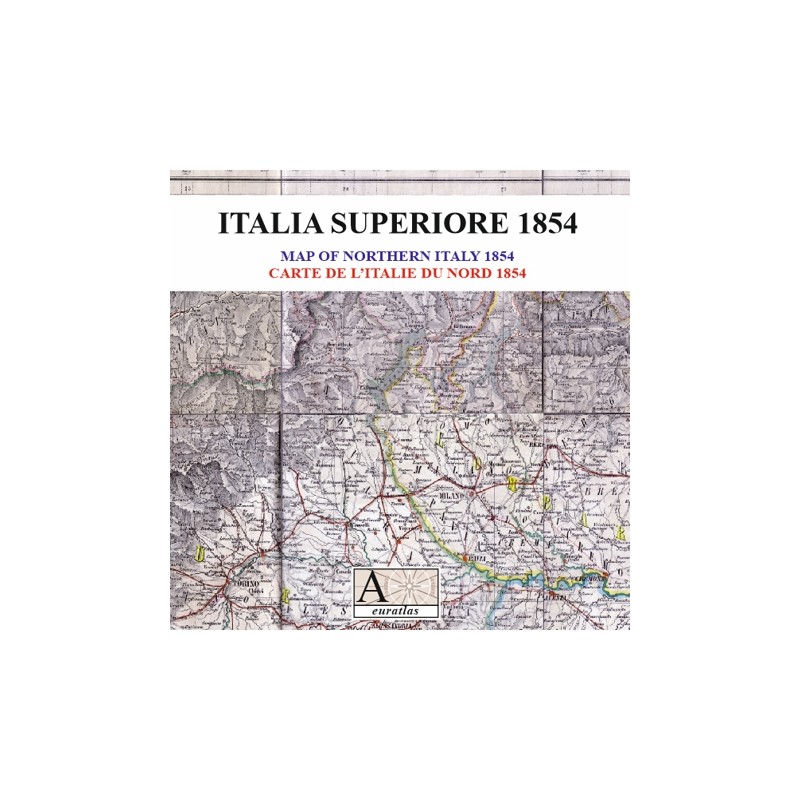  
Carta dell'Italia superiore 1854
Northern Italy: before the birth of the Italian State
Security policy
(edit with the Customer Reassurance module)
Delivery policy
(edit with the Customer Reassurance module)
Return policy
(edit with the Customer Reassurance module)
Description
A beautiful map of Northern Italy showing all the political borders of this region in the middle of the 19th century, together with the main roads and alpine passes.
Requirements
Platform independent data, .jpg format.
An image editing software is necessary, like Picasa, GIMP, Photoshop etc.
Main Features
- 1 scanned map of 18 sheets in .jpg format.
- Size of each sheet ~1600 x ~2100 pixels x 300 dpi.
- Real size, same as the original: 81 cm x 53 cm.
- Original scale: 1:900 000.
No customer reviews for the moment.
16 other products in the same category: